You Are Here : Home > News
Safe City Is Changing in the Digital World

Joyware Media

2017-05-23

518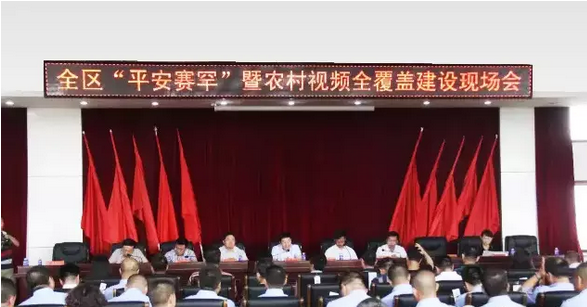 Recently, a project named "safe city" has become a hot topic in discussion. How to make our
living and working quarters safer? How to build a powerful security monitoring network with the
development of electronics, computer, communication and the automation technology? Previously,
we need to build a intelligent safe defense system as soon as possible to achieve the effective
management of the city, cracking down illegal crime, accelerate security system construction,
and then, build a harmonious society.
The "safe city" video surveillance system implementation was launched officially of early May,
2016 in Saihan District in Hohhot City, Inner Mongolia province of China.With solid security
solution experience and advanced technology, JW offers efficient and reliable technology support
services to drive the project forward.

"Safe city" program helps to carry out the comprehensive management of social order, improve
visual management level, and enhance?government's capacity?to respond to?public?emergencies.

Across the world, police and security agencies recognize that traditional security analog practices
no longer meet the needs of modern cities.

In today's digital economy, a variety of new security threats have emerged. Hence, we need to evolve
from building urban security systems to enhancing collaborative public security. We must keep pace
with rapid societal and technological changes, and improve security arrangements for inter-agency
collaboration as well as deepen police-public cooperation.